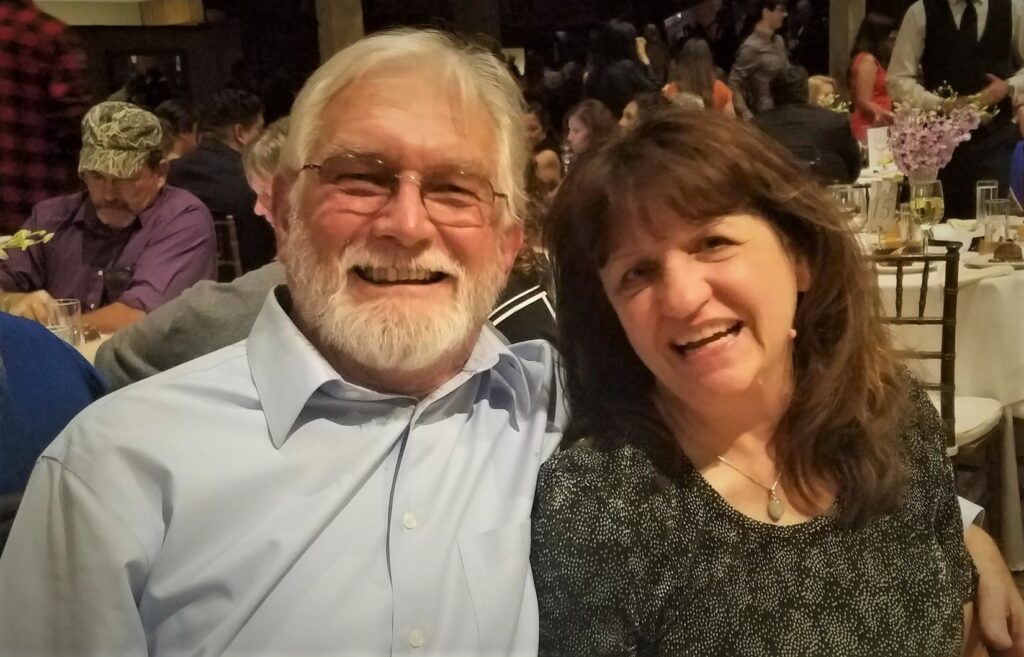 Greetings from Pam & Bill!
We are the owners and are glad you found our little piece of heaven along the banks of the Salmon River in North Central Idaho.
Come camp with us….you'll love it!
Bring your ATV, motorcycle, tent, big rig, vintage trailer, 5th wheel, travel trailer, or bicycle….and don't forget fido. We're people & pet-friendly!
Hope to see you soon.
Cheers!
Heads up, drivers!   Crews will be working on ID-55 near Smiths Ferry on Friday 9/23 and Saturday 9/24.  Plan ahead for heavier weekend traffic or use US-95 as an alt route
Full road closures on ID-55 near Smiths Ferry will begin on April 11, 2022.  Drivers can expect closures Monday – Thursday from 10am – 2pm.  Outside of those hours the road will be open to one-way traffic.  Highway 95 can be used as an alternate route.
Mileage from White Bird, ID
Riggins, ID ........... 33
Kooskia, ID ........... 43
Kamiah, ID ............ 50
Lewiston, ID .......... 89
Boise, ID ............. 183
Moscow, ID ............ 121
McCall, ID ............ 80
Coeur d'Alene, ID ..... 201
Spokane, WA ........... 191
Missoula, MT .......... 186
Yellowstone, MT ....... 472
San Francisco, CA ..... 798
Salt Lake City, UT..... 549
Portland, OR .......... 424
Sun Valley, ID ........ 294
Reno, NV .............. 580
Seattle ............. 397
Glacier National Park ............. 523
Sydney, Australia ............. 7,949
Hong Kong ............. 6,765
London ............. 4,718